"We are musicians and our model is sound not literature, sound not mathematics,..."
– Gérard Grisey
"If our young men miscarry in their first enterprises, they lose all heart. If..."
– Ralph Waldo Emerson, Self-Reliance (via jacecooke)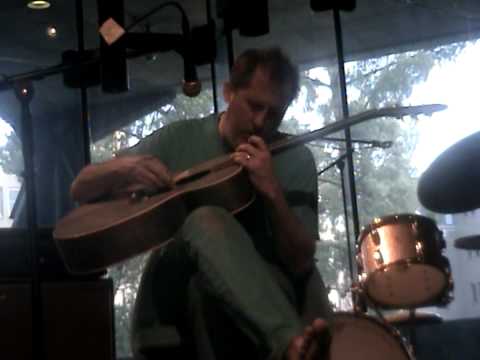 "s24o is an abbreviation for sub-twenty-four-overnight, a style of bicycle..."
– http://en.wikipedia.org/wiki/Rivendell_Bicycle_Works#S24o
Smattering Gong
Atop sheets at home stay in Ubud, Bali, a sarong lain across my feet to keep them cool. Do the songs I hear outside mimic the fluttering voice of the local birds, the local bugs, the local frogs? The swell of avian chorus gives way to a mirrored cluster of ringing bells. Practicing Balinese gamelan next door plays counterpoint and harmony with the opera of nightly birdsong and insect pulse....
A Flying Qi Gong
Flying to Bangkok via Beijing (formerly Peking) aboard an Air China Airbus, in the middle of some forgettable American Jennifer Anniston film (ok, ok, I was enjoying Bounty Hunter), the projected-VHS image stopped and a brief intermission of an exercise video began. Simple stretching to enliven and then cool down our twelve-hour-flight ground bodies. Not everyone joined, but I enjoyed glancing...
About motorcycles---By Frederick Seidel (Harper's... →
"There is an ascetic, Brancusi aesthetic in the simplicity of the perfection of these boats and the loveliness of their wood. They are violins." About motorcycles, surely, but this quote about the "severe gorgeousness of these needles that go slow" perfectly captures the playfulness and love of life/things in Seidel's prose and poetry.
Watch
Trailer for surf film Temporal Collections by Ryan Thomas. Beautifully shot foam, sound, sand, waves and riders, discovered while hounding the most excellent Mollusk Surf Shop located in the Outer Sunset. Long live silver halide grains suspended in a gelatin colloid!
Horaflora feature on foxy digitalis →
Local weirdo and man-about-town Raub (seriously, look down from the stars, brother, here he comes a-ramblin' now)  featured: "The sounds themselves include guinea pigs, broken hard drives, cell phone speakers in mouths (like a talkbox), playground equipment, E-bowed metals, all sorts of prepared instruments, answering machine feedback, found vibrations, as well as a bevy of spectral,...
Watch
Graceful short film about Chad Robertson, owner/baker of the Mission's Tartine Bakery, sharing his love of making bread with a few friends. Fitting accordion music by Marié Abe, one of the bakers and a frequent player at Tartine.